Thunder Rosa has signed to be in Virtual Basement's mystery wrestling title destined for next gen-consoles. Thunder Rosa is an International Wrestling Superstar, NWA Champion, and a Mixed Martial Artist. Add Business Woman to that growing resume due to Thunder Rosa launching All Women's wrestling promotion "Mission Pro Wrestling". MPW will empower women as it will be run and performed by an all Women team. Virtual Basement continues to generate a buzz with its recent roster signings. Thunder Rosa brings a huge dose of excitement
Virtual Basement is an  Independent Video Game Developer that is behind games like  Ark, Broomstick League, and Citadel: Forged with Fire.  Virtual Basement's announcement has brought lots of excitement to a somewhat stale field of wrestling video games.  Virtual Basement gives fans a reason to be optimistic.  Virtual Basement has slowly revealed its plans for their game.  Virtual Basement is not signed exclusively to any wrestling promotion.  This enables them to reach out and sign wrestlers from multiple Indie Companies.    There will also be 1000 wrestling slots for create-a-player.  With options to organize by stable, brand, and team.  Wrestling content creators will have tons of options to create their own story line and diversify their content with this feature.  Virtual Basement  released a sneak peak for their fans on twitter. Virtual basement will hand draw each character!  Potential continues to grow for this title.  Thunder Rosa brings Star Power to a growing roster.   Never have fans been able to play a game with characters from rival promotions.  If gameplay is done right this could be a classic in the making !

For More on Thunder Rosa

WEBSITE: https://thunderrosa.net
IG: https://instagram.com/thunderrosa22

Twitter: https://twitter.com/thunderrosa22

Facebook: https://facebook.com/thunderrosa22
Mission Pro Wrestling!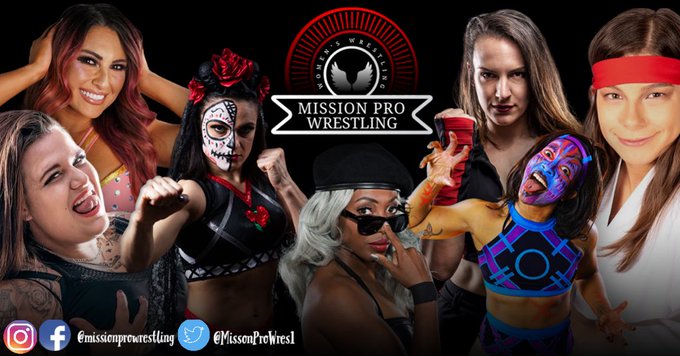 WEBSITE: Mission Pro Wrestling
IG: Missionprowrestling

Twitter: Mission Pro Wrestling

Facebook: Mission Pro Wrestling
ABOUT VIRTUAL BASEMENT
Virtual Basement LLC was founded in 2013 with a team that spans across the globe. With our collective experience, we are continuously challenging each other to grow and create new exciting imagery and narratives. We have been a part of many very exciting ventures, such as: The Mean Greens: Plastic Warfare (2015), ARK: Survival Evolved (2015), Citadel: Forged with Fire (2017), and Outlaws of the Old West (2019). Our diverse creative team brings inclusive games for all types of gamers. Virtual Basement's focus is on creating innovative products that will bring FUN to gamers.